Banjo-Kazooie's ASR Character Art
by Tristan Oliver
December 18, 2009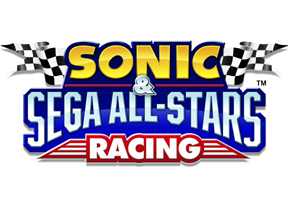 Plus, Sega's Official Press Release
Microsoft made it official yesterday, and early today, Sega's made official something we brought you First @ TSSZ–Banjo and Kazooie will be playable characters in Sonic & Sega All-Stars Racing.
In addition to the four screenshots from early this morning, Sega of America has released the character are for Banjo-Kazooie, as well as a press release touting the partnership between Sega and Rare to bring this to XBOX360 owners.   The presser also affirms a February 2010 release for ASR.
You can check out the release below, next to the image of Banjo-Kazooie that you can download.  Be sure to check back for more ASR news here at TSSZ News as we get closer to launch day.
SAN FRANCISCO & LONDON (December 18, 2009) – SEGA® of America, Inc., SEGA® Europe Ltd., and Microsoft today announced an exciting new partnership for Sonic & SEGA All-Stars Racing™.  For the first time ever in a racing game for the Xbox 360® video game and entertainment system from Microsoft, players will be able to jump in the game as their Avatar and race against the most popular Sonic & SEGA characters.  Exclusive to Xbox 360, gamers will also be able to play as the infamous Banjo and Kazooie who make a welcome return to the console and take to the starting grid in their Bolt Bucket all-terrain vehicle!

Working closely with the Rare Studio to bring the popular characters to life, Sonic & SEGA All-Stars Racing sees Banjo and Kazooie taking their place alongside classic SEGA characters such as Sonic, AiAi, Amy, Knuckles and Ryo Hazuki.  While mastering the drift system to get the best out of the tracks and picking up  weapons such as Sonic speed boots and homing rockets, Banjo and his faithful sidekick Kazooie will be able to unleash their own unique All-Star move in a bid to cross the finish line in pole position. Players can take advantage of the All-Star move in the addictive 8-player online multiplayer mode as well as the single player and offline co-op modes.

Sonic & SEGA All-Stars Racing will also be the first racing game for Xbox 360 to feature fully playable Avatars.  Players can watch themselves speeding around the lush green hills of Sonic's Seaside Hill Zone or rolling around the levels of Super Monkey Ball.   The game will allow Avatars to hop in to the All-Stars Racing "Avacar" and master stunning tracks from the visually rich and varied universes of Sonic and SEGA. When it looks like they are falling behind, gamers can take advantage of the Avatar All-Star move – a move exclusive to the Avacar. Recognizable faces from the Xbox LIVE® online entertainment network Friends List will offer a cheering hand in the crowd.

"We're very excited to see Banjo and Kazooie back on the screen racing against these great SEGA characters" said Shintaro Kanaoya, Head of Business Strategy and Development at Rare.  "We're also very proud to see Xbox 360 Avatars, which were conceived of and developed at Rare, incorporated into the game and allowing players to put themselves in the driving seat.  The project has been an excellent collaboration between Rare and SEGA, and we're looking forward to tearing around the tracks and the game's retail release!"

Christina DeRosa, GM for Xbox LIVE Business, says "We are excited to be bringing our avatar characters to life in this title as avatar characters are rapidly becoming a huge part of gaming for Xbox 360 owners. We are especially excited to launch this activity as Banjo & Kazooie return on the scene."

"We are so excited to feature Banjo and Kazooie in the Xbox 360 version of Sonic & SEGA All-Stars Racing" said Sean Ratcliffe Vice-President of Marketing, SEGA of America.  "Not only are we thrilled to be able to work so closely with Microsoft and Rare, but we recognize that Banjo and Kazooie – like Sonic – are some of the video game industry's most loved characters. Between them and the Avatars, we are really happy to offer gamers the racing game we know they have been waiting for."