First Look: Sonic #211
by Tristan Oliver
December 21, 2009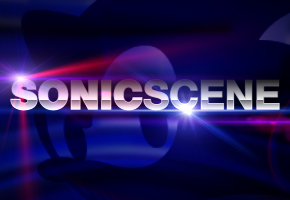 Part 2 of "Home Invasion" has Plenty of Cameos
On this Holiday week, we have our first peek at the next Sonic title from Archie Comics, set for release late in March.
Issue 211 will mark the second part of the Home Invasion saga, and it will include multiple cameos, as a duel ensues.   It promises to be an action packed issue, with Ian Flynn penning the script, and Steven Butler handling primary art duties.  Tracy Yardley drew the issue's cover, which you can see following Archie's official description.
Issue 211 of Archie's main Sonic series will be out late in March.  Check out Archie's synopsis–and the cover–below.
"Home Invasion Part Two": Iron Nicole reveals a secret that the Iron Queen never saw coming… and now all bets are off as the duel to end them all begins! But that's just the half of it, as friends, foes and perhaps a bystander or two enter the fray with freedom hanging in the balance! Don't miss this thrill-packed issue filled with one great Sonicverse character after another including Monkey Khan, Tails, the Iron King, Espio, Snively Robotnik, Geoffrey, Lien-da, Amy, Antoine and more! Don't miss the explosive action!
SCRIPT: Ian Flynn
ART: Steven Butler
Shipping Date: March 24th, 2010
On Sale at Comic Shops: March 31st, 2010
Newsstands: April 13th, 2010
32-page, full color comic
$2.50 US