Night of the Werehog, Behind the Scenes
by Tristan Oliver
December 22, 2009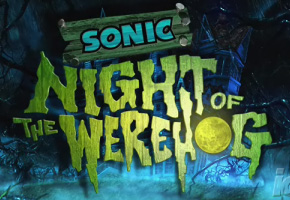 Balancing Story with Solid CG, Inside
It may be the Christmas season, but let's think back to Halloween for a moment.
One of the better promotional pushes for Sonic Unleashed was Night of the Werehog, released last November.  It is the first major work of Sega Sammy's animation studio, and now CGSociety has published a closer look at how the short film came to fruition.
The article goes into detail from a graphic design and animation standpoint, touching on lighting, environments, modeling, and more.  Sega used Maya workstations with Pixar's RenderMan plug-in.  While interesting from a technical standpoint, there's much to be learned from a storytelling perspective as well–for example, lights needed to reflect the dramatics in the story, and there were many transparent characters, forcing the studio to limit how many layers it could use in certain scenes.
CGSociety spoke to Takeshi Ito, who heads the animation house, and he affirmed Sega would like to make feature length films in the future.  That, after speaking of the creation process for Night of the Werehog:
We spent a lot of time at pre-production stage – plot, concept art, story boards, story reels – before we got into actual 3D CG productions.  One good example is character development, which we first started with 2D designs, went through maquette modeling for checking details, and then finally moved into the CG.  We didn't want to start production until after we were confident enough to tell a convincing story.  This is our first original short film, and we are heading for more in the very near future. In a long run, our major goal is to make animated feature films.
With the feature came some media, and we have a few of those shots–including some concept work–in our gallery below.  More of them, including video and Flash slideshows, can be found at the CGSociety article.  Thanks to TheOGB for sending this in via our News Tips system.  If you have news to share, please share it by clicking "News Tips" at the top of every page.