SBK Labeled Worst Wii Game of Year by ScrewAttack
by Tristan Oliver
December 23, 2009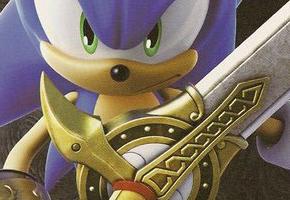 An Unsavory Honor, Voted on by Readers
Upon first announcement, Sonic and the Black Knight wasn't well received, and in reflection, it appears the same holds true.
For 2009, the Wii exclusive picked up an award Sega probably didn't want: Worst Wii Game of the year, as chosen by the readers–and not the staff–of ScrewAttack.  The decision apparently wasn't even close, with SBK getting more than 60 percent of reader votes.
Not helping matters was the fact that Mario and Sonic at the Olympic Winter Games was also nominated, perhaps only because of Sonic's presence.  But if it helps soften the blow, first-party Wii Sports Resort–which had been selling like hotcakes over the Summer–was also in the mix.
So, in retrospect, do you think SBK deserved all the slams it got?  Tell us in the comments section.  Thanks to TimmiT for sending the information in via our News Tips system.