New Video: An X-Tremely Good SRB2 Mod
by Tristan Oliver
December 29, 2009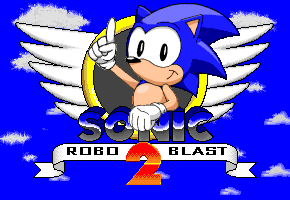 Why it May be Crucial for Sonic Research
While, on the surface, what SonicFreak94 may not seem that important, the work has some hoping it could lead to a playable edition of Sonic X-Treme that's very close to what was intended.
What's the work?  It's an ongoing project meant to replicate X-Treme levels with the Sonic Robo Blast 2 engine.  It is considered a mod, and so far only level layouts are replicated, with Jade Gully getting the first treatment.
On his forum, SF94 said he plans to do more, and eventually finish the project, perhaps with those Sonic X-Treme textures that were released recently:
The camera has been modified to replicate that of Xtreme's as much as possible. It's pretty much unplayable in multiplayer due to the lack of analog (unless you reset the camera to the default settings), but in singleplayer it plays like a charm.
Size-wise, it's pretty much an exact duplicate. Sonic may look bigger or smaller in either Xtreme or SRB2, but the level itself is the same. I plan to do some re-texturing to it so it'll use Xtreme textures, though. Obviously there's some things missing here and there, but they'll go in eventually.
It's that part we accented in bold that is of note.  If this mod, under these terms, sees completion, fans may be able to enjoy the closest re-creation to date of what Sonic X-Treme was intended to be.  That would be wonderful news, particularly for the Sonic research faction.  Already, SF94 has conceptualized the gravity shift feature found in X-Treme's Saturn version, and there are calls to emulate the fisheye camera lens, a feat that he's said may not be easy.
So, for the moment, we have this video concept, which remains in the SRB2 universe, and you can view it below.  If you want to help bring this mod to completion, you can always ask, but there are no guarantees you will be accepted into the project.  We will keep tabs, as the prospects for this mod are very exciting.