Video: The SRB2 X-Treme Mod…from 2006
by Tristan Oliver
December 29, 2009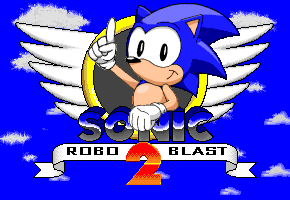 Unfinished Concept Work and Screenshots Inside
When TSSZ News reader AkiraHedgehog commented on our previous story today regarding the recent strong effort to mimic what's known of Sonic X-Treme in Sonic Robo Blast 2, he said the story and perhaps the effort comes "a little late."
He may be right.
He linked us to an X-Treme mod of SRB2 from over three and a half years ago.  So, to be fair, we'd like to share that with you as well.  It, and a few screenshots we also have, are the remnants of a similar effort from that period.  You may even be able to detect that AkiraHedgehog's concept has a more accurate camera representation–of course, that true fisheye feel remains tough to replicate.
The difference between then and now, though, is the availability of more textures, allowing for a better experience,  no matter who finishes off the recreation attempts.  The screenshot gallery below suggests much more than Jade Gully was planned, but unfortunately, the mod never was completed.  Complaints that the environment could never be emulated properly in SRB2 was a sticking point–we shall see.
So, we thank AkiraHedgehog for pointing this out, and we invite you to have a look at what was below–it could, perhaps, serve as a large stepping stone for what still could be.