Good Question: What Happened to the Sonic LBP Pack?
by Tristan Oliver
December 30, 2009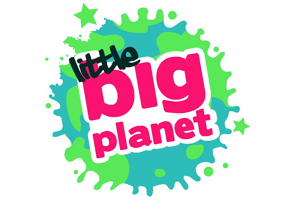 Did Sackboy–or Sony–Forget Something?
Informally, we'd like to introduce the Good Question segment to TSSZ News with something you may have forgotten.  Problem is, you may not be the only one.
In looking through the comments this evening, we found something on a story about a month or so old.  It was a remark from reader ThisSiteHasAlotOfNoobs, and it was in response to a story about Sonic themed costumes coming to LittleBigPlanet.  Simply put, in his words, "What happened to these?"
Good question.
We reported back then that the Asian Playstation store listed the release of the DLC, which included Sonic, Tails, Knuckles, Eggman and the Werehog, for December 17.  That was two weeks ago.
It seems the purported release date–at least in that region–came and went.  Instead, LBP users this month were treated to a Santa suit, a Holiday pack, and costumes from Pirates of the Caribbean.
What gives?
We went back to the Asian Playstation store, the original source of the story, and you may find our research unsettling–because the research today has turned up nothing.  Indeed, the listing for the Sonic costumes, release date and all, have been wiped out, leading to a broken link.  A search in the U.S. Playstation store has also turned up nothing.  Further, there's no mention of the Sonic costume's on LBP's official guide to DLC.
That can't be good.
What happened?  No one can say for sure right now.  Did Sega and Sony have a conflict? We thought they were buddies.  Is jealousy being detected in the ranks?
The fact that any mention of it on an official Playstation site may lean the prospects toward "cancelled" as opposed to "delayed," but that isn't crystal clear right now.  The one thing we do know is that a planned release date for the costumes has missed the mark…and it largely went unnoticed.
We will try to get a clearer answer to this Good Question in the coming days.  And in the coming weeks, we'll provide a form for you to ask your own news questions to us.