M&S Winter Olympics Eclipses 2M Sold Worldwide
by Tristan Oliver
December 31, 2009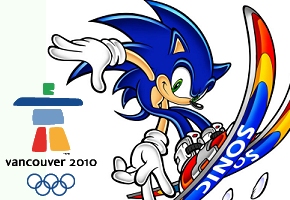 And That's Just the Wii Edition
There's some very positive news to report for both versions of Mario and Sonic at the Olympic Winter Games–they are both selling very well.
According to the still unofficial numbers at VGChartz, the Wii edition of the game has now sold 2.05 million copies.  Europe holds the bulk of that total, with 1.06 million copies sold.  But America isn't far behind, with just about 890,000 copies sold on this side of the Atlantic.
The DS edition is doing about as well, with a little under a million and a half sold worldwide.
Of note is that the figures are valid as of December 2nd, meaning there's great potential with the Holiday rush not factored in for the numbers to go way up upon the next revision, and perhaps even more as the world gets closer to the actual Winter Olympic games in Vancouver this February.