Zelda Fan Film Pulled After Short Tour
by Tristan Oliver
January 4, 2010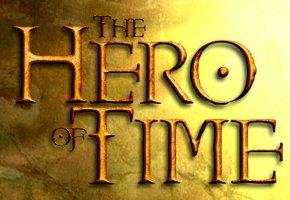 Screenings Held Online, in Theaters Before Nintendo Stepped In
If nothing else, this story may serve to prove how lucky the Sonic and Sega fan bases are to be at the mercy of a very tolerant company.
More well rounded gamers may know the story of the Legend of Zelda film, The Hero of Time.  It was a fan film, and a live action one at that.  It debuted in an actual Atlanta theater in June, and there have been screenings in a few theaters across the country ever since.  During the Holidays it had been available for viewing through DailyMotion, and a do-it-yourself DVD release had been planned–all for free, and with nobody involved in the film making a dime.
Still, Nintendo played the copyright infringement card.
Save for a few trailers on YouTube, you can't officially see The Hero of Time in full anymore.  It's been taken offline and will not be seen again, after the creators of the fan film reached an "agreement" with Nintendo.  This is the final word on the fate of the film:
Hey, everyone. We just wanted to let you know that Dec. 31 was the last day that The Hero of Time was available for viewing. We came to an agreement with Nintendo earlier this month to stop distributing the film.  In the spirit of the holiday season they were good enough to let us keep the movie up for you to watch and enjoy through the end of 2009, but not past 2009.  We understand Nintendo's right to protect its characters and trademarks and understand how in order to keep their property unspoiled by fan's interpretation of the franchise, Nintendo needs to protect itself — even from fan-works with good intentions.

This has been quite an adventure for us and we have a real sense of peace bringing the project to a close. Between the screenings and the online release many of you were able to see the film and we hope to not have only inspired those of you that live, breathe and dream Zelda but we also hope to have inspired all of you aspiring filmmakers out there!
Nintendo is notoriously protective of its IP, even trying to go after a few fan games in the past.  This latest move has a lot of the film's fans wondering about the motive–if no money is being made and it's driving interest toward the games, where's the harm?
"Protecting your IP is important, but setting your lawyers against your own fanbase is hardly a way to win friends," wrote ferrisoxide in response to the news.
"Congrats Nintendo, welcome to the douchebag club," wrote BenAllen52.
Scrooge-like as it sounds, the advantage is wholly Nintendo's, as it is their IP being used.  Though no money was ever made and as noble an argument as that sounds, it almost never is a valid legal argument under US copyright law.
Torrents and other underground means of obtaining the film remain available, though not with the creators' blessing.