Mii Support Confirmed for ASR
by Tristan Oliver
January 6, 2010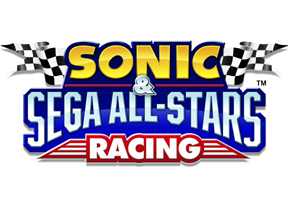 And with Similar Avatar Moves–Screenshots Inside

Just a few minutes ago, Sega of Europe has affirmed something Sonic & Sega All-Stars Racing now will absolutely have–Mii support.
Like Avatar support for the XBOX 360 edition, this will be exclusive to the Nintendo Wii version of ASR.  This, after some previous previews and discussion had indicated Miis would be shut out–another example of the inconsistent and erratic messages we continue to get in hammering down concrete information on the game.
To support the announcement, Sega Europe has released two screenshots of how they will play in the game.  In one of them, take note of what appears to be an All-Star move similarity–while the XBOX360 edition appears to show off more angelic avatars floating you toward the front pack, the Miis appear to carry the driver.
So, the good news after the major disappointment with customizable cars shot down–Nintendo Wii users will at least get to play as Miis.  All of this leads to a big question–what about the PS3 edition?  Not much has been said of it.  We'll be sure to let you know if we hear anything new.