Lycett on Latest ASR Dev Diary: "I Got Censored"
by Tristan Oliver
January 8, 2010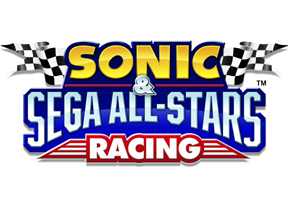 A Very Important Reveal, Omitted
It's no wonder the second installment in the Sonic & Sega All-Stars Racing development diary felt nothing more than two steps above a vacation slideshow–there was to be a juicy bit of specific information disclosed, but the powers that be cut it out.
That's according to Steve Lycett, who wrote the diary and talked about it Thursday.  He said it was meant to be released before Sega determined its timing on character reveals, but then, in a bit of fun, dove into one specific tidbit:
The other thing is my original un-edited version did reveal what I asked AM3 for. I got censored 😛
He's referring to the passage where he's asking for permission to use certain Sega characters in ASR.  In this specific instance during a chat with AM3, directors, you can tell where the edit lies:
You see the purpose of this trip was to talk to each of the SEGA game directors in person to make sure they were happy for us to use their characters. We ask nicely, the question was translated, there was a laugh and a smile and….
The answer was…. you'll just have to read the next diary to find out !
Why is this important?  With a 20 character roster now cemented, there are only 5 slots left to fill.  In the AM3 development team's history–a history spanning three name changes–the group was responsible for three racing franchises–Sega Rally Championship, Manx TT Superbike, and the more character based Crazy Taxi. The latter is where the big money's bet is at right now–and more specifically with a Crazy Taxi character making an appearance.  That's not to say there are other wild AM3 possibilities with the hint, such as Virtual On or even a nod to Virtua Tennis, the third edition of which which Sumo Digital converted to consoles.
The tease is right there–someone should be revealed in the next developer diary, if not sooner.  Who do you think it is?  Give your opinion in our comments section.