Integrated Alchemy pulls Needlemouse description
by Ryan Bloom
January 9, 2010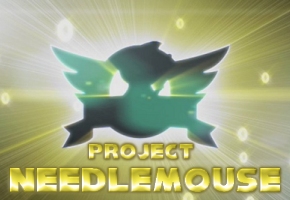 Nothing to see here… right?
Yesterday, we brought you the story of how advertising firm Integrated Alchemy Media was approached by Sega to create a "Project Needlemouse" teaser in only a week, despite never seeing the game itself or any materials relating to it. This was by Integrated Alchemy's own admission, right on their Vimeo page for the teaser itself. Emphasis on "was", because today, that description has been completely removed – leaving just the video itself.
This is most likely a move to quell the collective confusion and bewilderment spawned by Integrated Alchemy's original statement on the teaser. Some fans took it as a bad omen – that the teaser was simply cashing in on nostalgia seeing as Integrated Alchemy did not actually know what the game looked or played like. Indeed, despite the teaser suggesting otherwise, "Project Needlemouse" may not even be going in a retro direction at all.
If at least the date at the end of the teaser is to be believed, "Project Needlemouse" is slated for release this year – meaning that real, actual, solid information is only months away (my bet is on E3 in June). We'll keep you posted.