Details from an Impromptu Lycett ASR Q&A
by Tristan Oliver
January 11, 2010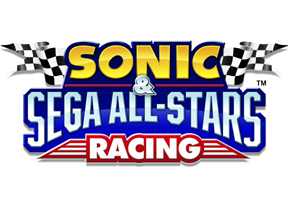 Addresses PS3 Content, Time Trials, DLC, Unlockables, and More
As the countdown continues to the launch of Sonic & Sega All-Stars Racing, fans are getting a little more anxious to know more–and it appears the man known as S0L is becoming a bit more open.
Now at eleven pages, a thread of questions broke out Thursday on the Sega forums.  Just because the questions are being asked doesn't mean Sumo's Steve Lycett can answer them all for one reason of another.  But the ones he can–and even in some case, the ones he can't–offer further insight for those watching ASR's progress closely.
There's possible good news for those wondering if PS3 owners will get exclusive content.  Upon fielding a couple question, Lycett said PS3 exclusive content is "not a topic I can touch right now."  That may give a glimmer of hope to anxious PS3 owners wondering where if they get something special, after Sega revealed Banjo-Kazooie for the 360 edition, and special bundles for Wii versions in at least some of the world.
Lycett also affirmed all versions of the game will have the time trial mode, but it's what you'll be trying to beat that may be a little different as you go from home consoles to the DS.
"Right now we've not put best times up, but on everything but DS, we've put some very difficult Ghost Cars to beat from our track designer," Lycett said.
Lycett also reiterated that Big the Cat is his favorite character–"except for the one I can't talk about yet," in his words.  It appears we will be due another major announcement before the game is out.
Here's something of note we can speak of now–the back and forth on whether DLC will be included.  Answering another question, Lycett appeared to him that component hasn't totally been cemented yet.  Speaking in hypotheticals, Lycett said it would be mostly on Sega to make the call on who gets included.
"If we do it (and I'm not saying we will) it'll be a mix of us and Sega. More Sega than us though," he said.
Among other things, Lycett affirmed you will be able to make private rooms for your online friends in the game, and that in-game chat ability will be limited to the headsets on the XBOX 360 and PS3. Also related to online play, he disclosed how the servers should restrict those trying to hack matches–something that was a problem with Mario Kart Wii.  He makes no promises that the efforts will be 100% effective, though.
But perhaps most noteworthy is how Lycett also says the game will start with locked items.
"You have to earn Sega Miles to buy new content in the Shop," he said.  It appears Sega Miles won't be limited to just music tracks.
It was there that Lycett needed to take a break.  As we get closer to launch day, both he, Sumo, and Sega will have many more fans questions to address, and we will be here to cover when and how they are answered.