NiGHTS VA Saddles with ASR "Don't Forget NiGHTS" Caucus
by Tristan Oliver
January 11, 2010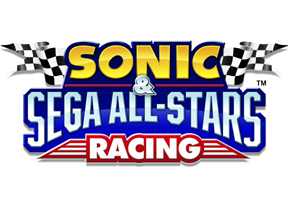 Important, Since Sumo Have "Gone to Town" with Voices
The first clear supporting evidence  that Sega and Sumo Digital may have cut NiGHTS from the Sonic & Sega All-Stars roster may have indirectly been revealed when the voice artist of NiGHTS in Journey of Dreams showed her support for the Don't Forget NiGHTS campaign on Thursday.
Julissa Aguirre, under her Jasselle Jewelz handle on Facebook, wrote on the campaign's wall last week, thanking their fans for support, but not indicating she had been contacted for any further work voicing NiGHTS–misspelling the character as "Knights" in the process, and speaking about ensuring a presence in "the next game:"
I just want to say thank you to all the fans especially Trippy and Digi… it was so fun voicing Knights I had no idea what an icon he really was. You guys are awesome I know we can make a difference in making him part of the next game!
Despite the misspelling, Aguirre's words are important for one reason: Sumo's affirmed commitment to giving characters in the game a voice, including approaching voice actors from previous games to do so.
You may recall back in November when we told you about an interview Original Sound Version had with Sumo Digital's Steve Lycett, known as S0L far and wide on the Internet.  Lycett had said claimed ASR would pay as much attention to in-game character voices as possible, and the lengths reached to
OSV: What about voice actors? Did you approach the old voice actors to return voicing their characters?

Steve: We've also gone to town with VO. Every character has their own set of VO, this is lifted from older titles in some cases, or new recordings where we can with the original actors. Getting that character in there is important for us – and having them sound as you expect even more so. We want the race to feel kinetic, we want you to hear the character enjoying themselves, so when you get that overtake you feel it's important.
You may recall that NiGHTS didn't really have a proper voice–other than when it got hit–until the release of Journey of Dreams.  So, that leaves two possibilities if NiGHTS is in: enough was dubbed from Aguirre's original JoD session where there was no need for a call back, or NiGHTS will remain a mostly silent entity.  There is the third possibility, of course, that shunning Aguirre for voice work also meant shunning the character.
We are six weeks away from the release of Sonic & Sega All-Stars Racing, and this big question should be answered once and for all by then.  TSSZ News is here to give you the latest ASR information.  Thanks to UltraSonic24 for sending this in via our News Tips system.