AoSTH DVDs Coming to France
by Tristan Oliver
January 18, 2010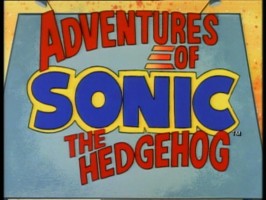 Half the Series on its Way
Here's good news if you're living in France: Long awaited box sets of Adventures of Sonic the Hedgehog, known in that country as Les aventures de Sonic, will be coming to DVD.
Déclic Images has a link to purchase two DVD box sets, both localized in French, and both through another French outlet called Manga Distribution, and both at a price of €9.95, with members saving a bit more.
Each box set will have four DVDs, and it appears with 17 episodes in one and 16 on another, they will constitute about half of the 65 episodes available.  Hopefully, the second half of the suite will soon be on its way to France.
We thank both Adamis Fox and Fox Gungrave of French Sonic site (and TSSZ News affiliate) Eversonic for tipping us off to the information via our News Tips system.  Be sure to send anything you may know by clicking News Tips at the top of every page.