First Look: Sonic #212
by Tristan Oliver
January 20, 2010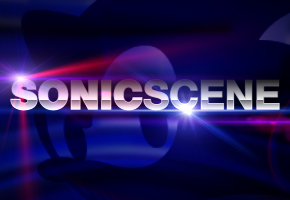 A First Travel through "The Roads We Take," Inside
Archie Comics has delivered first details on the main Sonic the Hedgehog comic, issue 212.  The issue will begin shipping late in April, and it will serve as a follow-up from the current Iron Dominion arc.
The main point, judging from the synopsis we have below, seems to be that actions do yield consequences, and Sonic and Tails will have their own set of consequences to deal with as they maneuver through the EggDome.  But it also looks like Sally Acorn will have her own decision to make, too–a romantic one, at that!  Ian Flynn penned the script, with Steven Butlet on Pencils, and Terry Austin with inks.
Check out the cover of Sonic #215, following Archie's official synopsis.
"The Roads We Take": The fallout from the "Iron Dominion" saga continues to settle as our heroes deal with the aftermath and face some tough choices ahead. What secrets will Sonic and Tails find in the seemingly abandoned EggDome? Will Espio finally confront his former teammates, the Chaotix? Will Princess Sally make a final choice of who to set her heart on? The answers to these and other questions await in this intriguing tale!
SCRIPT: Ian Flynn
PENCILS: Steven Butler
INKS: Terry Austin
Shipping Date: April 21st, 2010
On Sale at Comic Shops: April 28th, 2010
Newsstands: May 11th, 2010
32-page, 40 lb glossy stock, full color comic
$2.99 US