UPDATE: Ryo an ASR DLC Pre-Order Bonus in Spain?
by Tristan Oliver
January 27, 2010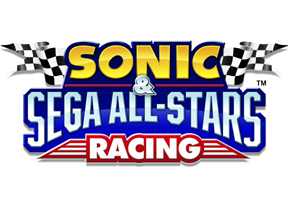 SEGA Miles Code, or Something More?
UPDATE: We want to pass along what can only be considered as a confusing clarification by Steve Lycett about this matter.  Make of it what you will:
Don't panic – you don't have to download Ryo – or do you? Maybe there is more than one Ryo.
That certainly doesn't sound plausible outside of an alternate costume or something along that line.  Still, beyond no further clarification was given.  Hm.
Our original story follows below.
—–
This is different: an observant Sonic Retro post cites a rotating ad on the website for Spanish retailer GAME, claiming to offer Ryo Hazuki as a pre-order bonus for the HD edition of Sonic & Sega All-Stars Racing.
The catch?  They're offering it as a downloadable bonus.  It's not yet clear whether similar ASR pre-order offers will be seen in other countries.
The offer may be innocuous enough; GAME could just be offering a code to immediately unlock Ryo in-game via the game's SEGA Miles system, rather than working to obtain him.  But it has set off some concern as to whether Ryoi–and perhaps others in the 20 strong roster–will only be accessible via DLC.  If the latter holds, and an additional price is to be paid for the more unique characters, that could unleash a substantial fan backlash, especially if the characters have already been programmed into the disc data.
That noted, you may not want to hold much stock in that scenario–this looks to be a promotion for a quick SEGA Miles workaround to access Ryo.  We expect more official clarification on this particular matter shortly, and we'll update here on TSSZ News when that crosses.