Report: Sega Still Considering a Third Shenmue
by Tristan Oliver
January 29, 2010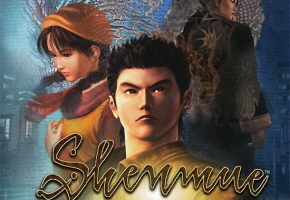 But Company Admits Great Hesitation
The website PS3Center.net is citing a report from Japanese magazine Famitsu 360's recent developer issue as saying that Sega hasn't totally lost hope on another Shenmue.
No quotations are cited, but the article notes that Famitsu sat down with Sega brass, and franchise did come up in conversation.  According to the piece, Sega does think about a new entry from time to time, but fears of another flop keep them from pulling the trigger.  Shenmue and Shenmue II did not sell to company expectations, and that is the driving force behind not going forward.
But the PS3Center article does speculate:
Sounds like Sega is hoping that one of the platform holders fund it, perhaps in return for an exclusivity deal.
But you may remember that in North America, Shenmue II was exclusive to Microsoft's XBOX.  It appears that did not help Sega or Microsoft, so there may not be interest there.
We're trying to obtain the Famitsu 360 article in question for better quotes and better context, and we will update the story if we get something.  If you can help, we encourage you to use our News Tips system.