FIRST @ TSSZ: Sonicthehedgehog4.com Registered to Sega
by Tristan Oliver
January 30, 2010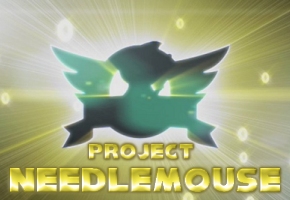 And We Can Prove a Sega Employee Helped Register It
About Sega not being able to keep a secret…
TSSZ News has independently verified and confirmed that the domain Sonicthehedgehog4.com has been registered within Sega–likely affirming Sonic the Hedgehog 4 will be the official title of Project Needlemouse.
The most damning evidence of a Sega link is simply typing the domain name into your address bar.  Popping Sonicthehedgehog4.com in or otherwise linking to the domain offers a redirect to Sega's front page.  For most, that would be enough to confirm a link–but it could also be an outside prank, done without Sega's knowledge.  And as others in community forums have pointed out, domains such as Sonicthehedgehog5 all the way up to Sonicthehedgehog10 also point to Sega's main website.
So, we decided to dig a little deeper.  This particular domain is a bit different.
A quick WHOIS lookup of Sonicthehedgehog4.com not only reveals the .net and .org equivalents haven't been scooped up and that it was first registered January 21 of this year–but it also reveals a lot of personal details on who registered.
The WHOIS search–all public record, as of the time of this article's publication–reveals a man by the name of Brandon Klein allegedly scooped up the domain, left an address based in San Francisco, and left a cell phone number based out of New York.  TSSZ News will not publish that phone number.
This is where it begins to get complicated, because not all of the information exactly lines up.  Most glaring in the inconsistency is the address, which does not match with Sega of America's current San Francisco locations.  A quick Google Maps search indicates that SoA holds two separate locations in the Bay Area, but a spot on Mission Street isn't one of them.  In fact, as best as we can tell, that specific address leads to a law firm.  It's possible Sega had some attorneys do this on their behalf, but it's unlikely.
The name Brandon Klein and the corresponding telephone number lead to a New York based business consulting and strategy firm known as Collaboration King–owned by Brandon Klein.  It is entirely possible, as they did with the initial trailer for Project Needlemouse, that Sega is calling on some outside resources to help get the next Sonic off the ground.  But we're not convinced Klein himself registered the domain on Sega's behalf, especially since as far as we can tell, Collaboration King doesn't have a presence in San Francisco.
So, the basic inconsistencies between Name, Phone, and Address may all be red herrings.  But one telltale sign remained, and it was from another Brandon.
Digging deeper into the WHOIS information, we found under an administrative and technical contact a GMail address coming from Brandon Laurino.  We cross-checked that named with the database on LinkedIn, a social networking forum for professionals.  As it turns out, Brandon Laurino is Sega's  Community and Online Director–a position he has held since August.
Previously, Laurino worked at Konami for 21 months, and at Sony for more than 2 years.  In fact, if you Google his name, you may find a few blog pieces by him on the US Playstation blog from last year, within his duties as a Konami employee (note the "Konami Online" part of his byline.)
Laurino's LinkedIn page contains several glowing recommendations, including one from Square Enix producer Shuhei Yamaguchi, who said in part that Laurino was "a very excellent businessman, as well as a creative professional."
Excellent businessman?  Sure.  Creative professional?  Great.  Smart for putting his E-Mail address in public view?  Maybe not.  We've put an E-Mail into Brandon Laurino for comment on this matter.
And what about those Sonicthehedgehog5 through 10 domains?  A WHOIS check of all of these domains show a perfect matchup of information–which, interestingly enough, doesn't disclose much at all, including whether Sega actually registered those domains.  The only one in the remaining pattern that doesn't is Sonicthehedgehog2.com.  The registration appears to be Florida based, and accessing that domain does not refer you to Sega.  That there remains this exception to an assumed rules indicates a Sega motive that may not entirely be protectionist.  That the current information for the Sonicthehedgehog4.com domain compared to others is so different indicates something much more is at hand.
Until we get word back from Laurino, consider this the most credible evidence yet that Sonic the Hedgehog 4 may not just be Sega's internal name for the next Sonic. With the registration of this domain, it is all but certain the name is here to stay.