ASR: Forklift Ryo Will be EU/AU Pre-Order Exclusive
by Tristan Oliver
February 1, 2010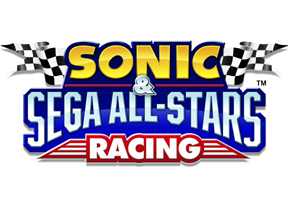 No Bonus Plans Laid Out Yet for North America
On the heels of a mysterious Spanish advertisement found last week, Sega Europe community manager Kevin Eva, using his ArchangelUK handle, confirmed today that a forklift-only Ryo will be made a regular character in Sonic & Sega All-Stars Racing, but only as a pre-order bonus and only in certain countries.
"As a special European exclusive (and Australian as well I believe) pre-order for 360/PS3 only, you'll be able to get Ryo riding his forklift in game normally," AAUK said today on the Sonic City Blognik.
AAUK also confirmed in response to a comment that the offer will not be coming to North America, at least for the moment.  The comments were made in response to Spanish retailer GAME updating the artwork we showed you last week with more specific information.  AAUK affirmed GAME would be offering Forklift Ryo as a pre-order bonus in that country.
That leaves the question of what Forklift Ryo's All-Star move would be, and AAUK hinted to expect something on that tomorrow.  We will be waiting.  The bottom line right now is that Forklift Ryo will be playable as a regular character on both XBOX 360 and Playstation 3, in Australia and certain European territories where it's offered as a pre-order bonus.  It does not appear the Wii edition will be involved.