Sonic Retro Wiki 99% Restored
by Tristan Oliver
February 1, 2010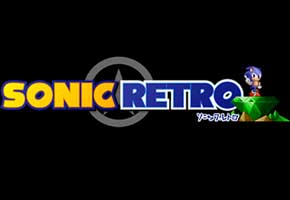 Your Help Still Needed for Remaining Images
Six months ago, an attack on research hub Sonic Retro did serious damage to the site's well-known Wiki database, and more specifically to the some 10,000  images–visual pieces of history that were a part of the Wiki.
Today, we're happy to report that more than 99 percent of those affected files have since been restored to the website, with only a handful of material still outstanding.
That number, as of the time of this article's publication, is even lower than the figure quoted in the most recent Retrocast; the number missing currently stands at just 40.
The success is testament to the Sonic community's rebuilding efforts.  Most helpful in the effort is Retro administrator Gerbilsoft's Retrofix program, the utility where users can scan and search their hard drives for anything that matches what was in the Wiki–and the utility that helped Gerbilsoft earn his administrator status.
If you wish to keep tabs on what's left to recover, there is a public list available.