SoA Community Head Indicates Thursday Reveal for Needlemouse
by Tristan Oliver
February 2, 2010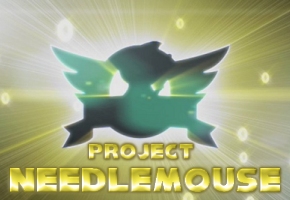 Something to Happen Today, But Likely Nothing Huge
Anxious Sonic fans hoping that today would be the day for a big reveal related to Project Needlemouse are going to have to wait a bit longer.
Something is going to happen at the Sega blogs today related to the next Sonic–notably some more concept art and a contest.  That's according to SoA Community Manager RubyEclipse, who wrote those specific details on the Sega forum.  His words offer an update to information posted on the Sonic City Blognik that's tantamount to announcing an announcement.
"Don't think for a moment that people here at SEGA aren't noticing all the amazing work you guys are putting in, especially with this concept art," Ruby said.  "As much as I'd have loved to see us announce the game today too, please trust me when I say that waiting until Thursday, which will let us go out with the bonus, is going to be worth it."
So, it appears there will be something to speak of Thursday…but not today.  Still, we'll pass along whatever comes about in the next few hours on SoA's blog when it crosses.  As stated, that should include another bit of concept art, and a contest.