UPDATE: Source Claims ONLY Laurino Registered SonictheHedgehog4.com
by Tristan Oliver
February 2, 2010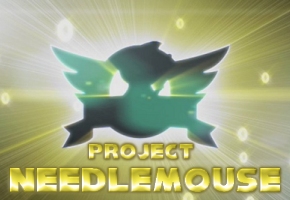 This, as Hedgehog Week Commences
We'd like to update you with some caution on a story we brought you First @ TSSZ Saturday night concerning the registration of Sonicthehedgehog4.com.
A source who requested anonymity and who claims to be an ex-Sega employee tells TSSZ News information that suggests Brandon Laurino, Sega's Director of Community and Online, is solely responsible for the domain registration.
The clarification has to do with two names dropped in Saturday's story–Laurino's, and that of Brandon Klein, who is a New York based head of a business strategy and consulting firm.  Our source suggests the latter individual has no involvement, and that Laurino uses Klein as part of his name.
"He goes by Brandon Klein Laurino on his resume," the source said.  "And you are correct, he is not too smart."
The source suggested the San Francisco based address listed in the domain's WHOIS listing is, in fact, Laurino's home address.  The best lead available in Saturday's story was that it may be home to a law firm.  A quick street view of Google Maps suggests the latter possibility.  Though, as of the time of this article's publication, no effort has been made to privatize the WHOIS information for Sonicthehedgehog4.com, in light of this information TSSZ News has removed the screenshot we captured detailing the WHOIS data from Saturday's story.
The information, if accurate, adds to argument by some in the community that Sega may have registered these and similar domains as a protectionist measure.  For an outside firm or individual to register the domain would signal something is afoot; for someone within Sega to do so first may not be such an alarm bell.  Still, the inconsistencies between WHOIS for Sonicthehedgehog4.com and similar domains is clear and convincing.
People like to try and mess with us, so we want to be clear to you, our readers, that the E-Mail address provided by our source appears legitimate.  That said, follow-up questions delivered to that address have, as of now, not been returned.
Brandon Laurino himself has not yet returned our request for comment.
Of course, all of this may be for moot as Hedgehog Week commences today, on what was once Hedgehog Day–16 years to the day that Sonic 3 was released in North America.  We're not clear whether some or all information meant for release will be out today, or later in the week.  But join us to find out, won't you–it's sure to be a wild ride.