Hedgehog Day, Contest Slam Sega Servers
by Tristan Oliver
February 3, 2010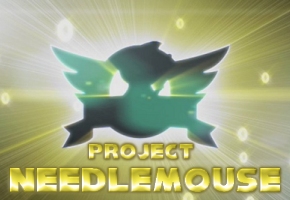 3300+ Comments Submitted; Prize Cutoff at 2500
Imagine what tomorrow will bring, if yesterday was so out of hand.
So unmethodical was the madness yesterday at the Sega of America blog, upon releasing concept art and announcing a contest for a signed copy of Sonic 3, that Sega's own servers couldn't handle the traffic.
This, by SoA community manager RubyEclipse's own admission.
"Holy cow – we've never seen that many comments come in at once before," he wrote in an update to the original entry.  "You guys literally broke our blogs for a few minutes from sheer traffic!"
What broke Sega's servers?  It was a near tidal wave of commenters itching for those prizes up for grabs.  There were big problems Tuesday afternoon and evening trying to get entries in for prizes.
In the end, RubyEclipse had to cut off the prizes off past comment #2500–as of right now there are more than 3300 on the blog entry, with perhaps hundreds more in the queue.
Ruby wrote tonight on NeoGAF that everything won't be straightened out until Thursday–the same day as the really big reveal.
"Realistically at this point it will be Thursday before I can actually nail down the winners; I'm going through and deleting any of the "FIRST!!!!" "ASADFASDF" or "AKJLSKDJF POST 2000!!11" comments," he said.  "So, even if it looks like you didn't win, your number might move a bit if a spam comment below you gets deleted."
That's important because some who may not be in a prize slot right now may get bumped into one.  On the flip side, those in a slot could get forced out.  It could make for some tempers flaring when the big list of winners is revealed.
Ruby also mentioned on NeoGAF that Sega has added reinforcements to support the onslaught of server traffic.
Will that be enough on Thursday, the day of some big reveals for Project Needlemouse?  It could get very crazy–maybe you should just stick around here.  We'll give you everything you need to know from Thursday's news when it comes down.