Needlemouse Reveal at Midnight Tonight, Pacific Time
by Tristan Oliver
February 3, 2010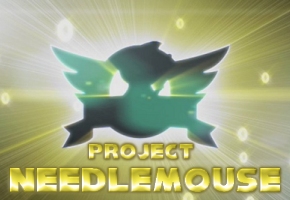 Gamespot Gets the Exclusive; What to Expect from Us Beforehand

Just a quick note–Sega of America has revealed that Gamespot.com will get the first reveal of what Project Needlemouse is at midnight tonight, Pacific time.  That's 3AM Thursday on the US East Coast, 8AM in Britain, and 9AM in Germany and France.  Alaskan Sonic fans will get it at 11PM local time on Wednesday, and Hawaiians will see it at 10PM Wednesday, local time.  (Thanks to Jin for pointing out my math errors!)
The quick announcement was made within the hour on the SoA blog.  No specific link was given for where to go exactly, other than Gamespot.
And it's a good thing it's happening so soon, too–we have a little something of our own to update you on relating to this project.  Nothing big–just another TSSZ News exclusive, and something related to that bulletin on this site for much of the afternoon.
So, expect that story in a few hours–before the reveal, mind you.  Meanwhile, TSSZ News editor Ryan Bloom will be burning the midnight oil to cover the reveal for you in the overnight tonight.  I'll be back early Thursday morning for fan reaction.  So, should traffic crunch Gamespot, come on over here for the lowdown.