Sonic Comics Now Available on iTunes
by Tristan Oliver
February 3, 2010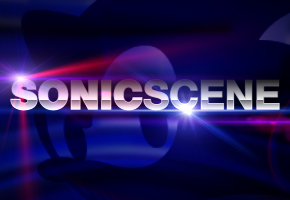 Original Mini-Series, First Universe Issues, and More Available
iVerse Media, the company we told you about in December, has started releasing select incarnations of the Archie branded Sonic comic series to iTunes.  iVerse is responsible for offering several comics in digital form, including several in Archie's arsenal.
It happened during December and January, and so far there's nothing current–just back issues.  The original Sonic mini-series is available, spanning issue #0, 1, 2, and 3. Only pieces of the main Sonic comic are available, including Sonic 100, 101, and 102.  The most recent offering comes from Sonic Universe, with issue 1, 2, and 3 available.
All Sonic offerings are available for just 99 cents.  Typically, paper issues of the series are on stands for $2.99 or more–so it may be best not to expect current issues to be available digitally any time soon.