Poll: 48% Felt Sonic 4 Wii Shutout Would Hurt Game's Success
by Tristan Oliver
February 4, 2010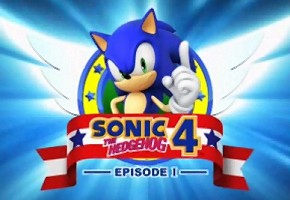 Good Thing It's Coming to WiiWare
For obvious reasons we had to abruptly end the previous TSSZ News @Issue poll this morning in light of the details coming from the Sonic 4 announcement, in which Sega revealed Wii users wouldn't be left behind.
Good thing, too–our poll results indicated a majority of the 678 respondents felt leaving the Wii out would hurt the game's chances of success.
Of the poll, 48 percent felt leaving Wii users out would hurt Sonic 4's chances of success.  But 27 percent of respondents said leaving Wii users out would help the game's chances to succeed.  Unsure of the impact were 25 percent of the respondents.
Of course, the issue is moot now, and for that reason we've placed a new poll for you to vote on.  You're welcome to continue discussing the woulda-coulda-shouldas of what sure looked like a Wii shutout for some time in our comments area.