UPDATE: Formal Sonic 4 On-Site Introduction Planned for Friday, And More
by Tristan Oliver
February 4, 2010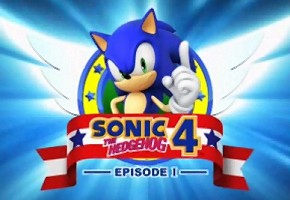 Behind Two of those Padlocks…
UPDATE: With thanks to TSSZ News reader Graxer, we've learned Sega may have left the cat out of the bag early when it comes to that Newsletter section.  It appears the area has been unlocked as of this afternoon, and it simply links to a form to sign up for the SEGA Pass service.
Our original story follows below.
—–
TSSZ News has learned that Sega may no done with revelations regarding Sonic the Hedgehog 4 this week, as one of the padlocks set for release tomorrow indicates a formal game introduction will be on the official Sonic 4 website at 11AM ET Friday morning.
The information was sent into us via an anonymous news tip.  As part of that tip was a quick screen cap with two of the padlocks removed, before they were loaded.
As you'll see in the image below, the top padlock–currently on a 20+ hour countdown as of the time of this article's publication–will reveal an Introduction section.  This may be a storyline, or basic information–that much we don't know yet.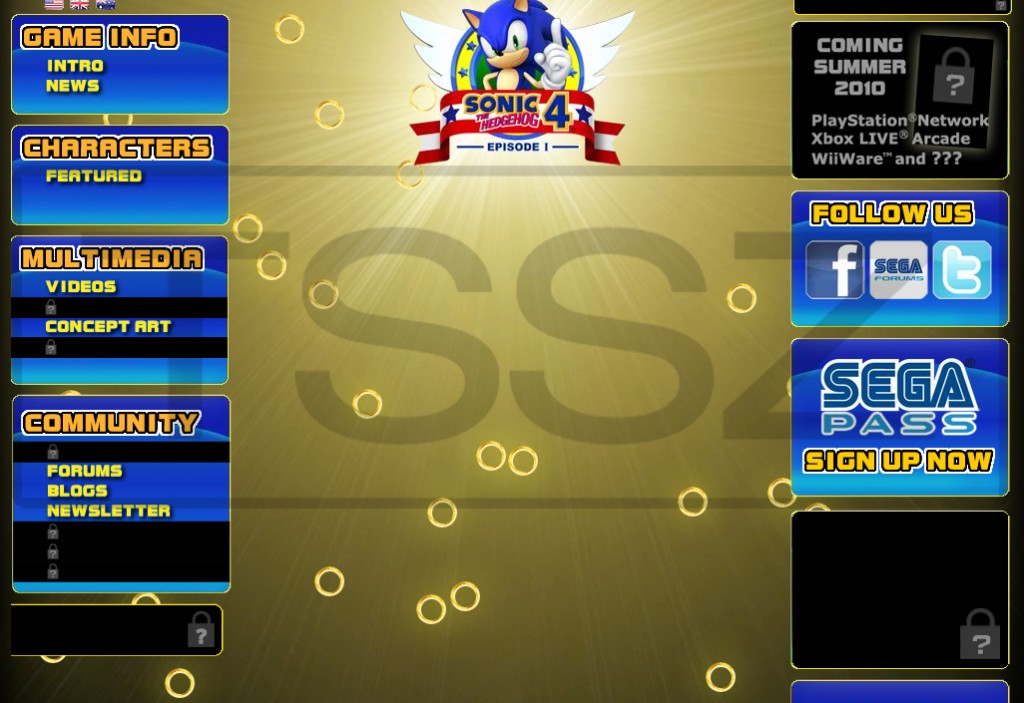 You'll also notice another unlocked feature–a newsletter.  It appears Sega will be going all out to promote the next Sonic on all platforms–not just through forums and social media.  An old Internet favorite may be coming back–but there's no countdown on that particular padlock, so the timetable is unknown.
This is the new information coming in after the Sonic 4 website is going through intense scrutiny since its launch this morning, and we thank our news tipster for providing it to us.  Our coverage will continue throughout the day, into the evening, and it appears tomorrow right at 11AM.  Be here for the latest.