Sonic 4 Reveal: How Sega Tried to Punk Snooping
by Tristan Oliver
February 4, 2010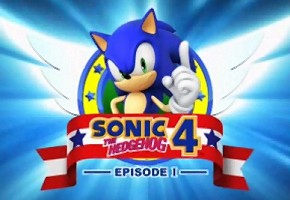 And How the Snoops Struck Back This AM
We've taken our time giving you what can be considered leaked information for a good reason.  Much has already been made about the various materials that Sega didn't clean up in time for this morning's launch of Sonicthehedgehog4.com.
But in the middle of all the prodding through the website's XML and flash code by Sonic community and other generally curious gamers alike, Sega had some traps set.
Amid all the news tips we received about the hidden, unreleased Sonic 4 material, the one we got about some of the red herrings within the US version's XML code was both the most helpful and most entertaining.
Apparently, before it all got cleaned up today, Sega hid three music tracks, ripped from music CDs via iTunes.  Featured artists include Weezer and Buddy Holly.  Is the soundtrack for the next Sonic going the alternative route?  Not likely.
"I wonder what the RIAA thinks about Sega hosting pirated music," our source quipped at this information.  (It's gone now–no need to send the legal team, recording industry!)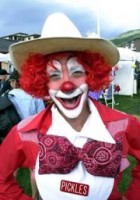 And then there's this–if you weren't careful, you would have thought Pickles the Clown were coming to down.  A link to the photo you see here was reportedly also a part of the practical jokes Sega tried to pull.  If you weren't careful, you would have thought this was be the second character yet to be revealed on the site.
Sega's efforts to protect its work were valiant.  But the snoops struck back.
There were some items of note mined out this morning.  Another news tipster, sharkone, directed us to a now Forbidden folder on the site called Assets, and in there was one piece of concept art, which we have below.
Then there's the 2.5D Motobug concept art, and some animation of the 2.5D Sonic.  You can head to Sonic Retro for that–after all, they had it first.  But before you go, we invite you to take a peek  at that lost concept art below.  We want to thank all our news tipsters today–far too many to list there–for their help today in covering