What Did Sonic 4 Do To Sega's Stock?
by Tristan Oliver
February 4, 2010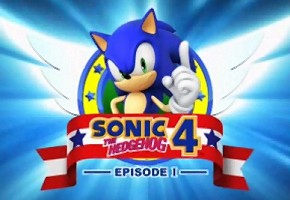 On a Big Down Day, Big Blue Brings Bright Spot
Here's something you may not have thought of today.  On a day of big losses across the economic landscape, there was one rare up stock for the day on the financial markets–and it was Sega's.
With the Dow Jones Industrial Average closing today down more than 268 points and flirting with sub 10,000 territory for the first time in a few months, the stock for Sega Sammy Holdings was up on the Sonic 4 announcement.
SGAMY closed at $2.87 a share–that's an increase of 5 cents a share.  Varying levels of hype can at points influence with a stock's value–at one point the stock price had flirted with the $2.95 level today, as reaction in fan venues translated to a positive business outlook.
That said, the positive close doesn't come close to Sega Sammy's 52 week high of $3.60 a share, set in late October.
But there are high hopes–perhaps Sega's stock can reach new heights once hype for Sonic 4 and the other titles in the company's lineup translate into brisk sales.