DigitalSpy's ASR Interview
by Tristan Oliver
February 5, 2010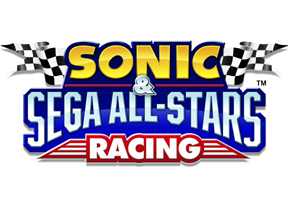 Yes, There is Other News Today
Amid all the hype and hysterics of yesterday's Sonic 4 announcement, you might have missed a nugget related to Sonic & Sega All-Stars Racing.
Steve Lycett and Sumo Digital granted an interview with the UK's DigitalSpy.  Not a whole lot is revealed aside from the team's commitment of bringing a demo not just to the XBOX360 and PS3, but also to the Nintendo DS.  And sorry, Shenmue fans–Lycett claims there are no sailors for Ryo to look for in this game.
But Lycett did dive into deeper detail about how ASR's mission mode will work:
Mission mode is heavily influenced by OutRun's Heart Attack mode. It's where we can also do a lot of things that aren't strictly just racing too. Want to face off against a huge Zombie? You've got it. Who is the fastest Hedgehog between Sonic and Shadow? Let's find out! It's also allowed us to squeeze in the obligatory video game fruit. Can't make a video game without fruit in it can you?
It is a short and sweet interview, and you can read it by clicking the link above.