First @ TSSZ: Sonic 4's Storyline Details Revealed
by Tristan Oliver
February 5, 2010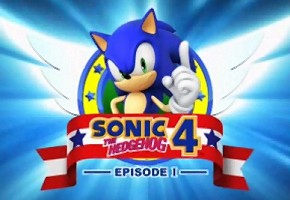 South Island, Emeralds, Tails, Knuckles, Eggman & More
It was our intent to do a story tonight detailing fan reaction to the Sonic 4 reveal Thursday, with so many not just in the Sega and Sonic communities but all around singing the praises about Sonic's 2D revival.
Now, we're putting that off to the weekend.  We have something better.
TSSZ News has obtained, through a tipster who wishes to remain anonymous, the storyline to Sonic the Hedgehog 4, expected to be revealed officially at 11AM ET this morning.  It is the by-product of another XML leak, we are told.  This could be the complete edition; the way it's written suggests there may be more to come.
So, let's get right to it.  We'll see if Sega has other items to reveal this Friday, aside from what we have below.
Story thus far:

It began as Sonic's animal friends begin disappearing from South Island. Soon Sonic discovers that evil scientist Dr. Eggman has been kidnapping them and turning them into robots to collect the legendary treasure – The Chaos Emeralds. Sonic decides it's up to him to save them and embarks on a quest to free his animal friends. Sonic battles Eggman through many different zones. Sonic eventually pursues Eggman to Final Zone where the first in many epic battles between them begins. In the end Sonic is victorious and Eggman's Mecha fly's away badly damaged. Sonic returns to Green Hill Zone and re-unites with his friends.

Their reunion is short lived however, as Eggman resurfaces and begins kidnapping Sonic friends again, in an effort to create more workers to finish his ultimate Weapon – The Death Egg! Teaming up with the newly met, Miles 'Tails' Prower, Sonic embarks on a new mission through West Side Island in an effort to free his friends and ensure Eggman does not obtain the 7 Chaos emeralds to fuel the Death Egg.

Once the West Side Island is freed, Sonic and Tails eventually board the Tornado and assault the Death Egg itself. After destroying Mecha Sonic, Eggman flees and enters his new Eggman Robot attacking Sonic! After a heated battle Sonic destroys the Eggman Robot and the Death Egg begins to explode.

Sonic and Tails fly down and come across mysterious island called Angel Island. This island is floating by the power of the precious stone called Master Emerald, but now this mysterious island are dropping down to the ocean surface because the Death Egg had been falling on this island.  Sonic and Tails are attacked by a Red Echidna named Knuckles the guardian of the island.

Knuckles steals the Chaos emeralds from Sonic, being tricked by Eggman that he is an enemy come to take the Master Emerald.While Sonic and Tails are entangled by Knuckles, Eggman repairs the Death Egg and preps it for launch.

Sonic manages to jump on Death Egg just as it's flying off. After confronting Eggman on the Death Egg, Sonic defeats Eggman once more and the Death Egg plummets back to Angel Island.

Back on the ground Dr. Eggman begins the repairing Death Egg again. Feeling Knuckles has served his purpose, he sends EggRobo to eliminate this potential threat. EggRobo finds Knuckles relaxing in Mushroom Zone and drops a bomb on him but Knuckles manages to survive. Enraged, the Wild Echidna sets off to defeat EggRobo. Meanwhile Sonic and Tails explore the island to find traces of the Death Egg and find out Eggman's fate. After and Epic showdown between Sonic and Knuckles, Eggman uses the opportunity to finally steal the Master Emerald and re-launches the Death Egg. With the power of the emeralds, Sonic goes after Eggman, who has taken the Master Emerald into space.

Sonic and Tails secure the Master Emerald and return it to Knuckles on Angel Island. With it's power restored, the Angel Island lifts off into the sky as Sonic and Tails fly off into the sunset.

But this humiliating defeat only serves to further Eggman's rage, and he has determined once and for all to rid himself of Sonic. Eggman revisits – and improves – the very best of his creations to defeat our spiked hero.

And so a new Adventure begins…