RUMOR: Sonic Appearance in Super Mario Galaxy 2?
by Tristan Oliver
February 5, 2010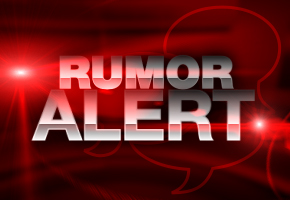 "Green Hill Galaxy" Teased by British Magazine
For those who've wanted to see Mario and Sonic together in a platforming environment, prepare your jaw to hit the floor…if this is true.
We have a news tip in from Playx4, who is ultimately citing the Twitter feed of British magazine NGamer; this isn't coming from any random place.  Two tweets from the magazine staff indicate Sonic will make an appearance in the upcoming Super Mario Galaxy 2–and the hedgehog will be playable.
Here are the two tweets of note, dated just a few hours ago, and NGamer claims they are "from a trusted source:"
We've just had some shocking news from an inside source at Nintendo: Sonic will be a playable character in Mario Galaxy 2! Wha?

More teasing from our insider: Sonic levels will be in 'Green Hill Galaxy'. Matthew's nearly in tears (of despair)
It is kinda hard to believe just on its merits alone.  But what is now NGamer has been around for a while; though this incarnation has only been around since 2006, the entity is owned by Future Publishing–the same folks that own GamesMaster and the CVG website–and the Nintendo specific magazine has existed in some form over in Britain since 1992.
We are treating this as rumor, as should you.  There is much to be skeptical about, but we'll let you know of anything we hear.  We thank Playx4 for sending this in via our News Tips system.  If you have news–or perhaps credible rumor–to share, be sure to share it with us by clicking News Tips at the top of every page.