Report: Sonic 4 to Have Online Leaderboards
by Tristan Oliver
February 7, 2010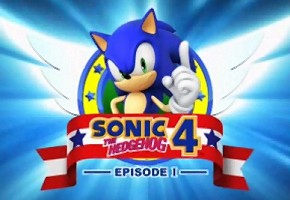 Also, a Comparison to S3&K
The news cycle here keeps on truckin' with the stories that really matter, and tonight, we have more information on Sonic 4 you may not have heard of.
This is in via a news tip from xawzaq, who points us to a Siliconera article from Thursday.
The article states, in one sentence, something you may not have read about, and something that, to our knowledge, hasn't been confirmed by Sega yet: Sonic 4 will have online leaderboards.
"Start practicing with the old games because Sonic the Hedgehog 4: Episode 1 has online leaderboards," the article states.
Siliconera also references the interview Gamespot had with Ken Balough in saying that the episodic content–epiSonic, as it's being referred to in some circuits–directly correlate to how Sonic 3 and Sonic and Knuckles were linked "on the same timeline."  Of course, researchers have known for some time that Sonic 3 had to be broken up into two games; with the mask of promotion touting S3&K as a two-parter.
If there are online leaderboards, one can assume it would be of the time attack variety.  Nothing's set in stone yet, so we'll continue to keep you informed here on Sonic 4 here at TSSZ News.  In the meantime, we thank xawzaq for tipping us off to this news via our News Tips system.  If you have news to share, be sure to share it with us by clicking News Tips at the top of every page.