ASR XBOX360 Demo, Dashboard Theme Now Available
by Tristan Oliver
February 8, 2010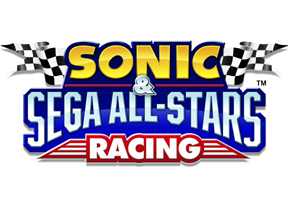 First Dashboard Pics Inside; Will PS3 Users Be Left Behind?
A 1 GB demo of Sonic & Sega All-Stars Racing was made available early today to XBOX 360 users via the XBOX Live Marketplace.  It is free to download, but only for XBOX Live Gold Members, we're told.
The demo includes only one track–it's Seaside Hill related, with only Sonic and the Banjo-Kazooie combo playable.  You can play locally on a 2 player split-screen.
PS3 users, don't feel left out–we expect your demo may be out on Thursday, the normal day the Playstation Network is updated.  We will keep tabs on that.
To complement today's demo release, Sega's also released a custom ASR dashboard, available on the marketplace for 240 Microsoft Points.  As you can see in the gallery below, there's a healthy array of cars and characters that will grace your screen upon download.  Take a look in our gallery below.