ASR Secret Achievements Revealed
by Tristan Oliver
February 10, 2010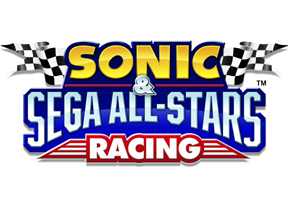 They're Not Exactly What you Think
Into us from a news tip from TailsFox88, who relays to self-proclaimed "alternate" Sonic site Sonic Wrecks, run by SOE Community rep Kevin Eva.
Wrecks has a story completely detailing the achievements coming for Sonic & Sega All-Stars Racing.  You may remember last week when we told you about the 43 main marks; this concerns the seven secret achievements that were never publicly disclosed until now.  Good thing, too–we received a news tip a couple days ago indicating a wild DAT file in the ASR demo package which revealed just this information.  We couldn't verify the information, though.
These achievements are very specific, but they don't all involve the characters you have to unlock.  Take note of the last achievement–looks like one cat will be out for another's blood. Cannibalism–it's real.
Sonic Unleashed: Use Sonic's All-Star Move to take out Dr. Eggman and show him who's boss! (15G)

Feel the Magic: Use Amy's All-Star Move to send Sonic dizzy with love! (15G)

Working Man: Use Ryo's All-Star Move to take out Jacky and Akira and show them who's the ultimate martial artist! (15G)

Giant Egg: Use Billy's All-Star Move to squash the Crows! (15G)

Top Skater: Perform three tricks in one jump with Beat on Tokyo-to-Shibuya Downtown. (15G)

The Chariot: Use Zobio and Zobiko to send one hundred Curien Mansion Creatures back to the grave. (15G)

Cat Mania: Summon the great KapuKapu and gooble up Big The Cat for mouse revenge! (15G)
We thank TailsFox88 for sending this news into us via the News Tips system.  If you have news to share, be sure to share it with us by clicking News Tips at the top of every page.