Lycett: "Chances Are" No Wii DLC for ASR
by Tristan Oliver
February 10, 2010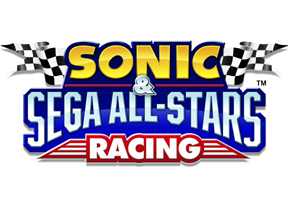 But Hints at Steam PC Download
This afternoon, Steve Lycett clarified and expanded upon some of the finer points of Sonic & Sega All-Stars Racing, and unfortunately for Wii owners, it's not good news with regard to downloadable content, as is almost the case with PC users.
"Chances are DLC will be limited to 360/PS3," Lycett said outright under his S0L handle.  "Whilst it's entirely possible to do it elsewhere, the big stumbling block is how you actually make it available."
Lycett said Sumo Digital would have needed to create an in-game store for DLC for anything to be possible within the Wii, and even then, there's the matter of storage limits.
"You're looking at over a 100Mb for something like an extra track and character. Which would soon fill the Wii's internal memory, meaning you then have write SD card support – which has it's own set of problems," Lycett said.
We say it's not as bad for PC users because while Lycett paints a similar scenario for DLC on the PC, he also said may be available easily through the Steam download service.
"Whilst the game will likely be made available via Steam, and you can offer DLC via the same method – what about disk owners?" Lycett said, comparing the limitations to that of the Wii.
The bottom line–it looks like both Wii and PC owners will be shut out of any DLC offering Sega makes for ASR.  We'll continue to follow developments.