Interview: No PS3 Exclusive Characters for ASR
by Tristan Oliver
February 11, 2010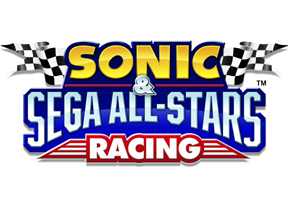 Even as PS3 labeled "Lead Platform"
The XBOX360 will get Banjo & Kazooie, as well as Avatar support.  Wii users get Mii access.  PC users even get the opportunity to download it via Steam.
So why won't PS3 players of Sonic & Sega All-Stars Racing get much of anything, even though Sumo's Steve Lycett admitted in a recent interview with Playstation LifeStyle that the console is considered the main platform for the game?
Lycett was asked point blank whether there would be PS3 exclusive characters, and in short, don't get your hopes up:
Unfortunately it doesn't!  That's not to say we haven't been putting in the effort though, in fact throughout development it's been the PS3 version that's been the lead platform. You'll have noticed that at E3, GamesCon and Summer of Sonic, it's always been the PS3 that's been the demo machine of choice. We've also ensured that PS3 features, like PSN, Trophies and online chat are all supported. I think we're also one of the few recent games to include SixAxis motion control too. If DLC happens, we very much want to do it on PS3 too!
As part of the interview, Lycett also spoke about why characters such as Vectorman and Ristar specifically were shut out.  In those cases, time was of the essence:
I know there's been a lot of fan calls this time for Vectorman and Ristar too, but they should have shouted more at the end of SST! By the time they were being requested heavily, we'd locked the character roster!  I can't say just yet who I would have like to included either – then I'll have de-confirmed someone as not being in. I keep getting told off for that!
You can read the full interview at the link cited above.