New Video: ASR PS3 Trailer
by Tristan Oliver
February 12, 2010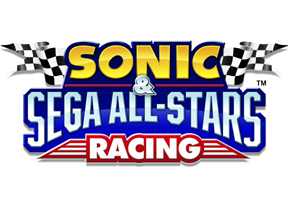 A Minute of Footage, Fast and Furious, Inside

Below we have the latest trailer for Sonic & Sega All-Stars Racing running throughout Europe.  This time, the PS3 edition–the considered base platform–is featured.
The trailer shows off a lot of new footage, but you may notice a couple other items.  First, it appears the cast from the ASR Wii hybrid trailer / tutorial is back.  This time however, they're not speaking, and instead "enjoying" the game.
And it's how they're enjoying it that may catch your interest.  You'll note in their hands a special wireless wheel peripheral not unlike the Wii Wheel.  Remember, this is for the PS3 version.  We've learned that isn't necessarily anything special Sega is producing for the game–our cast of characters is merely using items already sold.
In the meantime, enjoy the video below.  And don't forget that TSSZ News editor Ryan Bloom has posted his impressions of the ASR demo today.