Sonic 4: More Site Prodding, More Information
by Tristan Oliver
February 12, 2010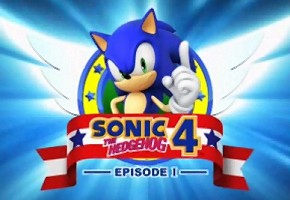 Evidence of Possible Physical Release, and What Of Those Podcasts?
We have two noteworthy items related to Sonic 4 to pass along to you today.
The first concerns the release schedule on the Sonic 4 website.  Officially, it appears we'll get our next taste of multimedia next Thursday.  But behind the scenes, fans are trying to stay ahead of the curve with constant Flash decompilations of the site.
One of those researchers, Sonic Retro forumer Trunks, believes the Podcast section is next to be opened online.  That does make sense as a reference to an interview was touted among the first leaks from the website, but apparently there's much more in the decompilation to go on:
The next section to open up, in the media section, is the Podcast section. It's referenced a god damn million times in the code, so it's pretty safe to assume.
Our next tidbit is a little more out in the open, and may hint at a physical release for Sonic 4 in the future.  Clicking on the "More Sonic Games" link on the Sonic 4 website directs you to Sega's official list of Sonic titles.  Prominent on that first page is Sonic the Hedgehog: Episode 1, with all the confirmed DLC platform releases.  But if you go that fifth page in the series, you'll see this separate entry, at least as of the time of this article's publication:
Sonic The Hedgehog™ 4
Action / Adventure
TBC
TBC
That's different.  Could this be a sign that a physical release of the complete Sonic 4 is on its way once all episodes are released?  For some fans that may be the only way to play the next Sonic, so one can only hope.
Both these matters bear watching, in both short and long-term.  TSSZ News is here to give you what you need to know about the game.  The latest coverage is here as we report our way to a Summer launch for Sonic the Hedgehog 4.