Conceptualizing Sonic Rivals 2
by Tristan Oliver
February 14, 2010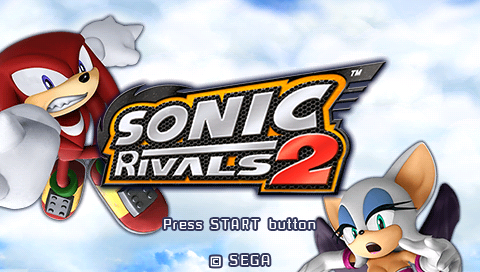 Two Artists, Two Different Jobs
The Playstation Portable Sonic Rivals series may best be described as the Sonic game that could.  It never really got tremendous media attention, at least compared to current fare like ASR or Sonic 4, but they were good efforts for a portable platform.
So we turn our attention to Sonic Rivals 2, released in 2007.  Some concept art from the game from not one, but two artists has been unearthed.
The first is from artist Matt Osness.  During his tenure at Backbone Entertainment, he worked as a general artist, first creating concepts for the original Rivals, and then creating character art and environmental textures for Rivals 2.  As you'll see in the gallery below, Osness modeled Tails and Espio for the game, and brought to life a lot of the enemies and environments you've seen in the game.
Conceptualizing the actual levels was Stephen Pearce.  At his Flickr Portfolio page are some wonderfully drawn environments and props meant for use in Rivals 2.
We've included three of his works–what eventually became Neon Palace, Blue Coast, and Frontier Canyon–as part of the gallery below.  For the other two works he produced, we encourage you to visit Pearce's portfolio page.
If nothing else, we show you these to demonstrate that any game, no matter how big or small, needs time, effort, and a detailed development process to make it from ideas to papers to players.  It's evident that there was a method to the madness of the Rivals series, so if you haven't checked it out, now may be the best time.
Why?  Into us a from a News Tip from sonicsmashkirby is news that Sega's released the Sonic Rivals: Set my Pulse racing bundle, allowing you to download both Sonic Rivals and the sequel for just $29.99.  The offer is available on the Playstation store, and you need 653 MB of available space on your PSP to download.  The offer is only valid for a limited time.