Report: Sonic Classic Collection Includes Slowdown
by Tristan Oliver
February 16, 2010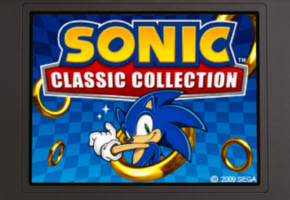 But It's an Improvement Over Sonic GBA
A preview from Nintendo World Report states that there is some slowdown present at least in preview copies of Sonic Classic Collection, which is slated for release in a couple of weeks worldwide.
The article cites specific examples of slowdown in Sonic 2 and Sonic 3.  That said, it's made clear that the problems are nowhere near the level the re-release of Sonic the Hedgehog to the Game Boy Advance suffered.
According to the piece:
As I made my way through Emerald Hill Zone (Sonic the Hedgehog 2's first stage), I did encounter some slowdown when Sonic was moving at high speeds. Going through multiple loops and a corkscrew caused the game to noticeably chug. However, it definitely was still playable and nothing close to the mess that was the Sonic the Hedgehog Genesis port on the GBA. There was also some minor slowdown in Sonic the Hedgehog 3.
We'll have to see if those kinks work themselves out when Sonic Classic Collection is released in March.  If not, it will be another blow to Sega's emulation capabilities.