No Online Play for ASR PC Port
by Tristan Oliver
February 17, 2010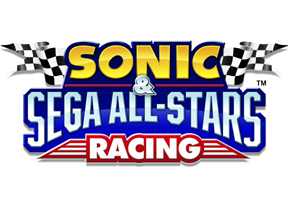 Lycett Affirms, Kvetching Ensues
Sumo Digital's Steve Lycett affirmed yesterday in the middle of all the Sonic 4 leaks that the PC edition of Sonic & Sega All-Stars Racing will include a four player splitscreen mode, but won't include online play.
Lycett made the mention while clarifying a statement made on Steam's page for ASR that the same 8 player online modes for the console editions will also be included in the PC port.
"What is a problem though is it doesn't support online play," Lycett said.  "So I get to go ask SEGA to get in touch with Steam to put that page right."
The mention has made for some fans to swear off the PC edition–the only edition expected to hit a constant 60FPS framerate.  The inclusion of SecuROM was one blow to PC players' hopes, this appears to be the knockout punch.
"First the crappy DRM and now this?" said GrandMasterGalvatron on the Sega forums.  "Why did you even make a PC version?"
"No online on a PC game = NO REASON TO PAY FOR IT," added another Sega forumer, suketodara.  "That's as simple as that."
So, Lycett again went on the defensive, and again, costs were blamed for shutting PC players out of online capabilities.
"Truth is we did look at online support, be it GFW or some other method," Lycett said.  "When we looked into the cost vs the projected sales, the two didn't add up. So as a result the feature wasn't added to the game.  One of the main reasons is that on PC people will steal it rather than buy it."
The problem is, now more players appear ready and willing to illegally download ASR to PC without the online features, rather than pay for something that includes it.  Ironically, without online, the budget price for PC appears justifiable.  But in light of this development, are you more or less willing to shell out money for PC version, and could this move take you out any hope for online play?  Tell us in our comments area.