ASR: Another Lycett Q&A
by Tristan Oliver
February 18, 2010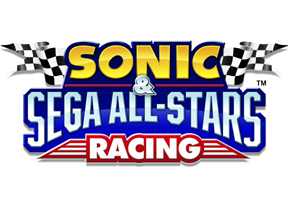 How Banjo-Kazooie Made It, and the Sega Miles System Explained
Today, SegaBits published a one-on-one with Sumo Digital's Steve Lycett concerning Sonic & Sega All-Stars Racing.  Just when you thought you knew everything there was to know about the game, think again.
In this piece, Lycett affirmed you'll have "about 60 items" to unlock throughout the course of the game, and that includes characters, tracks, and music.
Also of note in the interview is how the duo of Banjo and Kazooie came to be in the XBOX360 edition of ASR.  According to Lycett, Microsoft fell hard for the game, and wanted to get involved.  Lycett says Sumo and Rare worked together to bring the duo to fruition:
SEGA went out and showed the game to all the console manufacturers, and Microsoft loved it. They suggested we add in Banjo, and Rare helped us a lot to make it happen. Of course we also have the Avatars on too, which Rare are behind too. Working with Rare was great, they sorted us out with models, music, VO and checked we'd got the look of the character right.

I know some folk think it's odd to have Banjo in a SEGA character game, but stylistically he fits into the world, something both us and Rare worked to achieve – and why would you complain about getting something extra at the end of the day!
Lycett also goes into some detail on how Sega Miles will work.  In short, the system exists so players are able to access all components of the game having to play all of the game's modes.  And there's a link between Sega Miles and a license system each player will have:
If you ramp the difficulty up, you get more SEGA miles. There are also hidden bonuses for say passing a rival. So if you beat Eggman as Sonic, you'll get a cheeky extra couple of miles. Also, for example, if you do B.D. Joes All-Star, where of course you're earning some 'Crazy Money!', that also gives you a SEGA miles bonus. Most of this is a little bit of hidden fan service, but mostly as we figured it would keep people guessing at quite how the game determines the miles given!
Each player has their own license, and this gets upgraded based on the overall amount of miles earned through the game. We actually sneakily uses this value when we match make players too, as we've then got a good idea of how long you've been playing for.

Other than that, you can go into the license section to see how you're doing with Achievements/Trophies or on Wii/DS what we call Challenges, which are very similar. You can also look at stats to see how many shots you've done or dodged and all manner of other stuff.
You can read more of the Q&A at the SegaBits link published above.