Earnings Report: Sega Sammy Back in the Black
by Tristan Oliver
February 18, 2010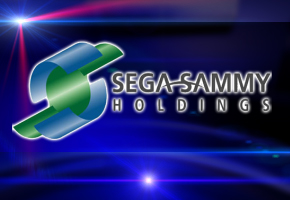 Finally, a Brighter Outlook
There is a glimmer of hope that Sega Sammy Holdings, the parent of Sega, may return to profitability for fiscal year 2010.  That's if their 3rd quarter earnings report is any indication.
Released earlier this month, the report indicated that while overall sales declined more than seven percent compared to Q3 2009, the company so far reports net income—not a loss–of ¥16.9 billion, or a touch under $185 million.  That's compared to a loss in Q3 2009 of over $118 million.  Operating income hit about $315 million, but we should note that the two are different; operating income is the figure reported before company expenses.  Net income is what's leftover.
Sega Sammy Holdings is now forecasting a FY 2010 net profit of ¥15 billion, or over $164 million.
Overall, Sega Sammy's Pachinko division had the lion's share of profits, but the consumer division–the one that includes Sega's console games–is also looking up.  In that area, Sega Sammy reported a Q3 2010 operating income of about $15.3 million, under a recent revised accounting structure.  For FY 2010, Sega Sammy expects the consumer division to show profits in the tune of ¥8.5 billion, or nearly $93 million.  It appears Mario and Sonic at the Olympic Winter Games is the driving force behind Sega's success in gaming, and we'll have a story with more specifics on how Friday on TSSZ News.
There are still some dark spots, particularly in the Amusement divisions, of which Sega arcade titles are included.  Amusement machine sales were down more than a third compared to Q3 2009, and though the division remains profitable, operating income dropped more than 24 percent in Q3, and Sega Sammy is forecasting a drop of more than 63 percent for FY 2010, to just ¥2.5 billion, or over $27 million.
In Amusement Facilities, which includes Joypolis and the recently opened Sega Republic in Dubai, the bleeding continues.  Sega Sammy reports an operating loss in that division of about $6.5 million for Q3, and the company forecasts an even bigger loss for FY2010.
Still, the overall picture looks very good for Sega, and for Sega Sammy Holdings, after many times of having to report concerning figures on the company finances.