New Sonic 4 Concept Art, Wallpaper Released
by Tristan Oliver
February 18, 2010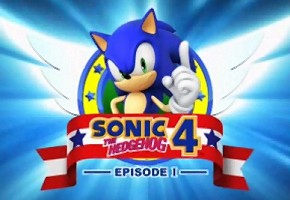 More Countdown Clocks Hit Zero
Today, they worked as advertised: When a couple clocks on the Sonic 4 website hit zero at about 2PM ET today, fans had a little more to see from the next Sonic.
Today, one set of wallpapers was released, a blow-up of the game's main title.  You can download several formats at the website; below in our gallery we've provided the highest resolution, 1920×1200.
In addition, another piece of concept art was shown off today, showing off a couple different variations of vegetation, possible from what is now Splash Hill Zone.
We have both for your downloading pleasure in the gallery below.  Stay with TSSZ News as we continue to cover the next Sonic, Sonic the Hedgehog 4: Episode I.