Sonic at the Olympic Games Pulled from iTunes
by Tristan Oliver
February 18, 2010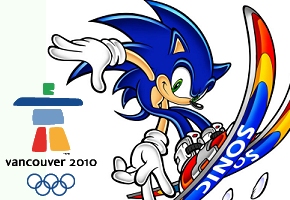 Apparently, Without Warning
We've gotten a couple of taps on the tip shoulder to let us know that Sonic at the Olympic Games, the Winter Olympic offering from Sega originally released a couple weeks ago to iPhone and iPod Touch, has gone missing, at least from the US App Store.
TSSZ News checked out Apple iTunes and can confirm the game can't be found for purchase anymore domestically.
We don't yet have a reason why this has happened, but the timing couldn't be worse, as the actual Winter Olympic Games in Vancouver, British Columbia in Canada are now underway.
If we can spot an explanation, we will pass it along.  And if you spot one before us, be sure to share it with TSSZ News via our News Tips system.