Lauson Acknowledges Contact with Sega Over Sonic 4 Leak
by Tristan Oliver
February 19, 2010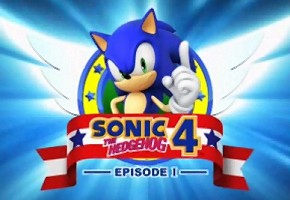 SoA Employee Warns of "Huge Consequences"

In the hours since Endri Lauson hinted at a potential early release of a Sonic 4 for the research community to explore, much attention has been paid to his remarks, and the environment has become tense–so much so that it's been revealed within the hour that at least one Sega of America employee has stated "huge consequences" may be at hand should he proceed.
It was Lauson himself who posted the correspondence SoA community manager RubyEclipse had with him early this morning.  As it turns out, the manager quickly joined Sonic Retro after hearing of developments, as a possible damage control attempt.
In light of the conversation, Endri did not indicate whether he would follow through on dumping Sonic 4, nor did he publicly respond to RubyEclipse's statement or otherwise indicate what his next step will be.  But what Lauson did do is publish the plea he received through Sonic Retro's private messaging system:
First, nice to meet you. I'm RubyEclipse, and a longtime fan of SEGA/Sonic – just like most of you guys, except that I ended up moving halfway across the country to work at the company and be involved with the games that I love.

I wanted to get in touch with you regarding the review you posted and the claim that you might post data you have live for others to see or play. Please hear me out here, as this is really important for both yourself and for SEGA as a company.

Knowing that you've created your own fan games from scratch, as a fellow developer, please understand that hundreds of people have put countless hours into making Sonic the Hedgehog 4, and we have even more work ahead of us. Putting this game live now – especially in its current state – would be a huge injustice to the hard work and long nights that so many of us have already spent on this. There are people here who pour their souls into what they do – and there's no doubt in my mind that as someone who also develops their own games, you've been there, too.

Losing something we've worked so hard for would be a massive blow to all of us. Those who developed the game, those who planned the game, those who continue to work, whether in marketing, or PD, or community – everyone. It would have huge consequences for us, and I know it wouldn't end on a good note for anyone.

As a fellow fan, and as an employee, I'd like to request that you please reconsider putting any data, images, or footage live if you do actually have code from the game. From every standpoint – and especially as someone who knows the kind of work our teams put in – I ask that you do not betray the months and months of work we've put in to get the game where it is.

Please feel free to get back in touch with me anytime – I'll be on most of the night, and will be happy to talk.
For Lauson, the letter adds another dimension to a complicated scenario.  Many fans questioned the authenticity of his remarks, and have wondered out loud whether he's played the game at all.  That is what prompted him to explore the possibility of dumping the game code for all to see.
We will continue to follow developments here and see this to the end.  Thanks to glem3 for sending this update to us via our News Tips system.