Sonic Rush, Sonic Adventure Music Coming to ASR
by Tristan Oliver
February 21, 2010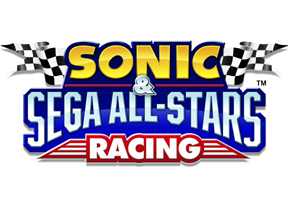 And so will Shenmue Sailor References
We're not entirely sure why people are making a big deal out of recent reports that Sonic R music will be included in Sonic & Sega All-Stars Racing.  We reported on that with help from Eversonic's Fox Gungrave in November.
But this should be news to you: The same source that reminded the world of the Sonic R tracks, Sonic Wrecks, has disclosed several new pieces of new information regarding ASR–including confirmation of at least some presence of tunes from Sonic Adventure and Sonic Rush.
Kevin Eva, the SOE community manager who runs the site, says that ASR will include tracks from Sonic Rush, but did not disclose how many or what they were.  What he did dish on was at least one Sonic Adventure piece to play in-game: And…Fish Hits!, the jazzy theme from when Big catches a fish in the 1999 Dreamcast classic.
According to Eva, that's not all:
The music also contains a piece from Sonic CD and Sonic Rush tracks also feature… but Wrapped In Black doesn't. BOOOO!
Fish Hits plays when Big does his All-Star move.
Switching difficulty to "Off" removes the AI from a multiplayer game.
Race distances can be set between one and nine laps in length.
There IS a reference to Ryo and sailors in the game. You can officially rejoice.
There is at least one line of dialogue from the announcer when talking about Big that…well… it made me choke on my drink.
Amigo's boost is probably the most powerful in the game.  It certainly seems to be from off the line.
There is a very clever way of getting the "no collisions" achievement.
It is entirely possible to legitimately do the "Wonder Boy" (winning by reversing over the line) achievement.
You will definitely need to master drift for later Super Monkey Ball levels as they mirror the games a lot. This means lots of 90 and 180 degree turns!
Eva disclosed the information while stating he had a copy of the game, and had been playing it throughout the weekend.
Music wise, remember that the soundtrack is expected to span over 80 tracks, and many tunes will be unlockable via the Sega Miles shopping system.