In Interviews, ASR Assoc. Producer Reveals Initial Pool of 50 Characters
by Tristan Oliver
February 22, 2010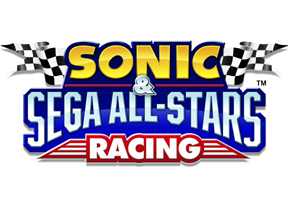 Mario May Have Been a Part of Deliberation
This is a two-part revelation, and they both involve an associate producer closely involved with Sonic & Sega All-Stars Racing, Omar Woodley.
First, we have a video interview with Woodley below, courtesy of GameZone.com.  It's a detailed, lengthy interview, and in it, he discloses that in developing out ASR–a more than 3 year process, in his words–a roster of more than 50 characters were considered, and eventually cut down to the 20-ish many anxious Sonic and Sega fans are looking forward to play this week.
That's not all.  Woodley and another AP, Dan Gallardo, sat down with Sega Nerds, and not only affirmed what was a part of the video below, but he also affirmed Mario was considered for the Wii version, at least early on:
Everything is a possibility. It definitely was discussed way early on in development, but just the fact that we have the whole separate "Mario and Sonic" series; well frankly we didn't want to cross contaminate them.
The Sega Nerds interview also affirms DLC is in the pipeline for ASR–something that was thought only to be considered in the event of the game's commercial success.
Take a look at the GameZone interview below for more tasty tidbits, as disclosed during Friday's ASR powwow in San Francisco.